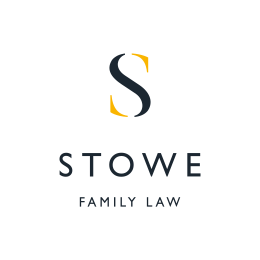 May 13, 2011
It's time to sweep away the Bar
May 13, 2011
Marilyn Stowe
I chuckled when I read that the Bar Standards Board has given its approval to removing the prohibition on barristers conducting litigation work. If barristers offer litigation services, competing alongside solicitors, I think they will find the work far tougher than they imagine.
I also believe that it's a pointless move. It aims to maintain the integrity of the Bar – but in our consumer-led society, what is the point of a separate Bar? Why not create American-style law firms, which offer consumers the best of both worlds?
I was 18 when I decided to become a solicitor. I had spent an unpaid gap year working alongside solicitors and barristers, toiling as a part-time sales assistant in Boots to pay for the privilege.
By the end of the year, my mind was made up. I had friends who were determined to become barristers, and appear in the spectacle that is a court hearing, but I wanted to become a solicitor. I knew that solicitors were considered boring next to barristers, I knew the training was lengthier, and I knew that as a trainee I would earn just £15 per week. However, I also knew that I wanted contact with real clients; I wanted to be there to help them.
Thirty-odd years later, experience has taught me to appreciate the work of the many highly-skilled barristers out there. Even so, I am convinced that the gulf between barristers and solicitors is widening.
Solicitors have enjoyed an image transformation. Far from being grey, dull and 'second division', many run successful and glamorous law firms with glamorous clients. They practise nationally and internationally. Placements and traineeships at their firms are much sought after.
Of course, firms can only compete at the highest levels by expanding their teams. As well as solicitors, there are trainees and assistants, admin teams, human resources departments, client care executives, researchers, marketing and public relations people, and IT specialists.
The Bar, with its one-man barrister brand, has stood still. The solicitors against whom the Bar wishes to compete have not stopped moving.
To survive, law firms need to keep growing and developing. Hiring in-house advocates is the obvious next step. Following the easing of practising restrictions under the Legal Services Act, some barristers have already taken that step and joined solicitors' firms.
The increased demand for specialisms across all areas of law means that solicitors and barristers are required to be experts in specific fields. It makes sense: we aren't all cut out for the same careers within the legal profession. Some like advocacy and some don't. In an amalgamated law firm, there is room for everyone.
Perhaps it's time to sweep away the Bar altogether. Wouldn't it make more sense if we fused our profession and worked together, rather than competed against one another to do jobs for which neither barristers nor solicitors are fully equipped or trained?