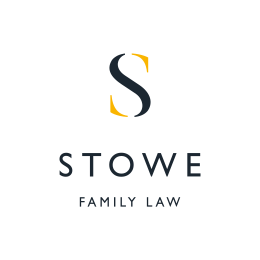 June 10, 2011
The Experts: Why should we fund Asil Nadir's theft case?
Marilyn Stowe
Asil Nadir has moved into a rented house in Mayfair while he awaits trial. Mayfair resident Asil Nadir, the former Polly Peck tycoon, has been granted legal aid to defend a hugely expensive theft trial. He fled the UK in 1993 after being charged with 66 counts of theft, lived in apparent luxury in Cyprus, and returned last summer to face the music.
In these tough economic times, and in light of the impending cuts to legal aid, should the taxpayer fund his defence?
I recently travelled to a small Midlands town, to a high street lawyer's office next to a greasy spoon café. I met a lawyer whose drive and dynamism knocked me out.
This lawyer dealt only with legal aid cases, and frankly, cared only for clients. The scene in the office felt light years away from that of the grand offices of the City: there was a chaotic atmosphere and files were piled high. But there was equal commitment to each client and case (although for substantially less financial reward), and little doubt about that lawyer's ability and competence. It was impressive.
Legal aid cases used to provide my daily bread too, but the cumbersome, bureaucratic process drove me to distraction. Whenever I wanted to take a new step, I had to obtain authorisation. Payments were low and slow in coming. Ultimately, I decided to move on.
However there are thousands of high street practitioners who have continued to soldier on, giving their services to those who cannot afford to pay top rates. They work hard for those in need, and for those who are least able to express themselves in court. But these able lawyers are swimming against the tide. The legal aid bill, we are told, is unsustainable.
Legal aid used to be within reach of a large proportion of our population. Slowly but surely, the number of people able to qualify for it has been whittled down. Now, in theory, only the poorest will qualify…but there are surprising exceptions, as we have seen with the case of Mr Nadir.
I am not convinced that the taxpayer should fund his defence. Why does our system provide apparently ample resources for white collar legal aid, while depriving the needy? If cuts need to made, surely they should be made in Mr Nadir's case first?
The government is proposing further restrictions for the poor and the vulnerable across civil law, for example, in abusive marriage cases, children cases, clinical negligence, education, welfare cases, and housing cases. The Law Society's "Sound off for Justice" campaign is valiantly seeking support to stop the cuts, and the society has its own sensible proposals for saving legal aid while also saving money. So far, however, the protests have apparently fallen on deaf ears.
There are those who argue that lawyers are trying to save their own skins. Not so. Even those of us who are not legal aid lawyers are horrified by the plans.
We live in a democracy, in which access to justice is extremely precious. Shouldn't state assistance be shared out fairly?
Marilyn Stowe is senior partner at Stowe Family Law