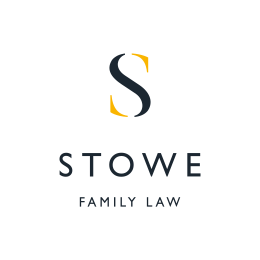 July 21, 2011
The Experts: Child support is a matter for judges, not computers
Marilyn Stowe
This week the Child Maintenance and Enforcement Commission (CMEC) published its annual report and accounts for 2010/11. Earlier this month the Work and Pensions Select Committee published its proposed child maintenance reforms. Taken together, the two documents make for sombre reading.
CMEC is the successor to the much-loathed Child Support Agency (CSA), with the CSA becoming a division of the new organisation. At the time of its launch, CMEC trumpeted its "new and tougher enforcement powers".
Back in 2008, the CSA owed £3.8 billion to single-parent families. At the time, a CMEC spokesman said: "Around half of the historic debt, about £2 billion, is collectable…The commission will use its powers to the full to ensure that parents do not evade their responsibilities."
Fast forward to 2011, and I am horrified to discover that arrears are running at – you guessed it – £3.8 billion. At the same time, the amount considered collectable has been halved, from £2 billion to £1 billion.
The tough talk has been replaced by excuses. Stephen Geraghty, the former CMEC Commissioner, told the Work and Pensions Committee that the rest of the arrears have not been collected for a number of reasons. These include: the cases are more than 10 years old; the individuals concerned have died; and parents with care no longer want the money.
CMEC's report and accounts make much of the marginally improved rates of collection and help being offered to parents since last year. Overall, however, I am less than impressed. Just 50 per cent of children from separated families are being helped. Given that £1.15 billion was collected in the year 2010/11, even the collectable arrears amount to almost a full year of payments.
CMEC comes across as a computer-obsessed, faceless organisation: every week 200 cases flow into something called the "long-term stuck queue" and a quarter of these "require some degree of clerical processing". The staff headcount has been reduced by nearly 700 in the past year; absenteeism is high (8.5 days per employee per annum); and the true recovery cost of child support is £1 for every £2 collected.
It is now almost 20 years since the power to calculate and enforce child maintenance payments was removed from the courts. Since then the CSA has launched, relaunched (after a disastrous start) and finally been absorbed into the new CMEC in yet another bid to create a system that works. I dread to think how much taxpayers' money has been spent in the process and, if the old CSA arrears have not been reduced but the collectable amount has been halved, can it really be said that CMEC is an improvement on its predecessors?
After all this time, I am unconvinced that the replacement of judicial discretion with a computerised, administrative system can ever work. Why not return CMEC's duties to the professionals who do every other part of the job in family law?
Marilyn Stowe is the senior partner at Stowe Family Law