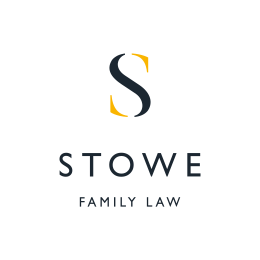 January 12, 2010
Take one celebrity chef, separate him from his wife, sprinkle with allegations of intercepted letters, simmer and serve with a landmark ruling.
Marco Pierre White, the former Michelin-starred chef and television presenter, is pursuing his estranged wife's lawyers in a test case that could change for ever the way that divorce battles are fought. Family lawyers warn that the chef's lawsuit could end the practice by spouses of turning detective to unearth evidence.
White recently won a landmark ruling that enables him to proceed against Withers, the City law firm that was acting for his estranged wife, Mati, over the interception and seizure of his personal papers. The action is expected to come to trial this year and has already prompted inquiries from clients who think that they may be able to lodge similar claims.
Lawyers say that any spouse who wants to do her own detective work because she suspects that her husband is lying about his finances will lose a crucial weapon if White wins the case. They are calling for urgent guidelines so that they and their clients know where they stand.
The problem arises where wives (usually) suspect that husbands are concealing the full extent of their finances and have to resort to finding the evidence. Under the widely used practice, known as Hildebrand after a case in 1992, a document left lying around can be copied and used in financial proceedings arising from divorce.
But the Court of Appeal gave White the go-ahead to seek damages from his estranged wife's lawyers for wrongful interference with his property after she intercepted his mail. The documents include a contract from P&O and a heartfelt letter from Letty, White's daughter by an earlier marriage, that he said he had never seen until the originals were produced by his wife's lawyers in court. She removed 42 documents after alleged threats from the chef, which he strongly denies, that she would not get a penny from him if they were to separate; that he would leave the country; that he would "pull the plug" on everything; and that he owned nothing, having sold everything for £1.
He maintains she claimed that her lawyer had told her to intercept his mail and take the documents, a claim both the lawyer and Mrs White deny.
The couple married in 2000 after seven years together and she is the mother of three of his children. After they parted in 2007 she petitioned for divorce, which has not yet been finalised.
The chef's claim for damages against the law firm was dismissed by Mr Justice Eady in the High Court in 2008 but upheld by the Court of Appeal in October. One of the judges, Lord Justice Ward, criticised the Withers partner involved, Marcus Dearle, for withholding the letter. The judge questioned the legal advice given by Mr Dearle and said that there was at least a case to answer.
The letter was a "touching, almost heartbreaking, letter to her father expressing her love for him and her wish to see much more of him", the judge said. "It was a letter which desperately called for a speedy reply. It was alleged that this letter was not only intercepted but it was also withheld." He concluded that even if White did not ultimately succeed, the lawyers should be held to account, saying: "The interception and retention of Letty's letter, more than the P&O contract, leaves me with such an uncomfortable feeling that for my part I would be reluctant to shut out the claimant and deny him his day in court."
Marilyn Stowe, senior partner at Stowe Family Law LLP, said that the recent ruling had "sent shivers down the spines of family lawyers". She said: "I always discourage clients from engaging in what could be regarded as 'dirty tricks'. These include rummaging through the other spouse's documents."
This was because such actions had the potential to be professional misconduct as a solicitor must not advise a client to behave improperly, she said. The solicitor could also be liable to a civil claim for damages; and the client to a civil and criminal claim.
Do's and don'ts during divorce
Do's: take photocopies of documents, but don't use force to obtain them; solicitors must keep copies of documents, not originals; disclose documents at the outset of the case
Don'ts: hack into a computer; remove a laptop
Precautions
If you share a computer with your spouse you should:
– Open a secure online account; update passwords and security question; never write them down
– Delete sensitive browsing history and temporary internet files
– Web-based products such as Google Docs can keep confidential documents off your home PC
– Password-protect any mobile used to access e-mails – with a different password from that of your secure e-mail account
– If your spouse has a user account on the PC ask an IT expert to revoke his/her administrator right