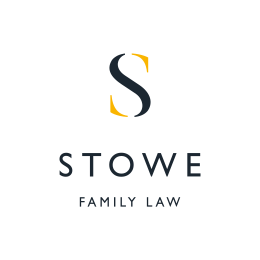 February 12, 2009
The courts are expected to rule soon in a series of test cases brought by once-wealthy City workers who want to renegotiate their hefty divorce settlements now that they are deprived of their large bonuses.
Top divorce lawyers have all had a surge of cases in which husbands are either stalling on divorce settlements or want to return to court to challenge the original deal. The first court rulings are expected within months.
Lawyers said this week that the trend would grow. Julian Lipson, a partner with Withers, said that there had been a surge of inquiries – in contrast with the boom times when people rarely went to court to seek to vary a maintenance payment.
"Divorce lawyers have had a bunching of variation cases being initiated from November or December last year until now," he said. "There have been nearly as many inquiries about variations as about family breakdown."
Usually there were tactics involved in the timing of such proceedings, he said. But at present the court actions seemed to be being initiated from sheer necessity, because a level of maintenance determined in the good years when bonuses were expected may now be punitive.
Kathryn Peat, a partner in family law at Gordon Dadds, said she had two cases: in one, the couple had drafted a consent order for division of their assets worth more than £10 million, with the wife receiving a little under half. This was due to go to court next week for approval but the hearing has had to be cancelled because the husband wants to resile from it. We have had to fix a hearing for May.
In the second case, the settlement was a "done deal" and had been approved in court and signed by all parties, she said. "The husband then came back and wanted to cut the amount agreed by another £50,000. We have agreed, simply to have the matter settled."
She added: "The market is so volatile that you fix on a figure and by the time it reaches the point of being finalised the market has changed. So you get husbands delaying until the eleventh hour and some will be reluctant to negotiate at all or ask for additional time to pay."
Peat said that it seemed right that husbands could go back and say that circumstances had changed. "You might agree a wife is entitled to £3 million of a £6 million estate that within weeks is worth £4 million. Is it right that she should hold out for her £3 million? It's difficult not to have a degree of sympathy."
Raymond Tooth, a leading divorce lawyer and Sears Tooth partner, who also has a case in which the husband wants to go back to challenge the settlement, said: "If a man's wealth is all in shares and they drop by 50 per cent, that's one thing. But if they rose in value, would a wife be able to go back for a larger share?
"It has to cut both ways, in my view. Many wives might have been dispirited that they got a lump sum of capital while the husbands got what seemed to be the more valuable business. It shows how topsy-turvy the world is."
The law is that if an unforeseeable event occurs after a divorce settlement, a former spouse can go back to ask for the deal to be looked at again. The question with the present cases is whether and to what extent the economic downturn was foreseeable.
Lipson said that all maintenance orders between spouses were at risk if circumstances had changed. In many cases, courts would have assumed a pattern of historic large bonuses. "f the good years have ended, there is a pressing need to review maintenance payable."
Each case is likely to turn on its own circumstances. Marilyn Stowe, of Stowe Family Law LLP, said: "A volatile market always produces a swings- and-roundabouts effect. I have seen a significant number of women gain by having settled claims when the market was high. Their husbands have been left with vastly reduced asset bases as a result of the recession.
"Now, I am seeing women lose out substantially because not only have assets depleted in value but incomes, too. Thus although men, who settled at the top of the market, may be trying to renegotiate their maintenance awards, men getting divorced now are generally benefiting by the depleted value of assets and can obtain cheap clean breaks."
The best advice, she added, was for women not to settle for a clean break if possible and to hold out for long-term maintenance while trying to adjourn any capital claims.
"In the meantime, it makes sense for the couple to try to reach agreement rather than litigate in legal costs what they are trying to share between themselves."