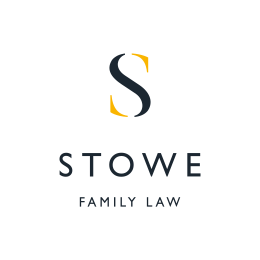 April 20, 2011
Today The Times launched its new law blog, The Experts – featuring family law commentary from Stowe Family Law's senior partner, Marilyn Stowe.
Frances Gibb, Legal Editor of The Times, describes The Experts as: "a blog in which our team of top-name lawyers will give regular comment on the news and developments – from criminal to family, commercial to human rights".
The other contributors are:
Shami Chakrabarti, Director of Liberty
Judge Stephen Gerlis, District Judge at Barnet County Court
Stephen Parkinson, head of criminal and regulatory law at Kingsley Napley
Mark Stephens, media, IP and human rights partner at FSI
Tony Williams, legal management expert at Jomati Consultants
 Mrs Stowe's blog posts for The Times will also be featured on her popular family law and divorce blog. Her latest contribution to The Experts is below.
Should babies be the subject of contracts?
Marilyn Stowe
A game of catch-up is taking place, between family law and modern family life.
In the 1960's, the traditional family unit consisted of mum, dad and two children. Today, there can be three or even four parents: biological parents, adoptive parents, step-parents and so on. The law has to keep abreast of these developments but the results are far from perfect. Why? Because we aren't robots and powerful emotions can take over.
Take surrogacy. It's perfectly legal, provided it isn't a commercial arrangement. But if something goes wrong, it can become a legal and emotional minefield. One recent case in the news concerns a couple known as Mr and Mrs W who couldn't have a child together. They entered into an arrangement with a surrogate mother who conceived a daughter, T, using Mr W's sperm. As the birth date drew near, the surrogate mother changed her mind. She decided to keep the child.
Within a week of T's birth, Mr W applied for a residence application. He was too late. In the months that elapsed between the application and the hearing, the bond between mother and child developed.
Earlier this year the case was heard before Mr Justice Baker, who made a residence order in favour of the mother. He criticised Mr and Mrs W for their "alarming lack of insight" as to the importance of the child's relationship with her mother, noting:
"I am satisfied that the mother would foster contact and a close relationship between T and her father. I am less confident that Mr and Mrs W would respect the relationship between T and her mother were they to be granted residence."
The couple subsequently relinquished their contact rights, saying it would be too difficult emotionally, and are now protesting about having to pay child support. They are furious with the surrogate, as well they might be, but a baby should never be the subject of a contract.
Now we have a child growing up without its father. Why? Because the parents' plans didn't work out. What of the child? Do they really think that she will never know of them, never discover what happened? How will this child cope in the future?
A "baby contract" went badly wrong, and nobody comes out of it looking good. If Mr and Mrs W cannot put that child's needs before their own, however, I think the judge has made the right decision.