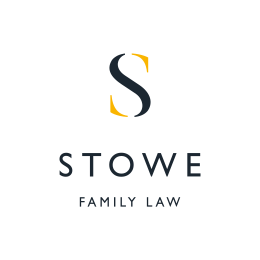 October 16, 2009
Europe prenup law 'attractive model for reform', says Baroness Deech
Frances Gibb, Legal Editor
European-style contracts between couples who are marrying should replace the discretion of judges in dividing a couple's assets on divorce, a leading family lawyer has said.
Baroness Deech said that the continental system "presents itself as an immediate and attractive model for reform in this country."
At present, it is down to judges to decide whether a pre-nuptial contract should be binding or not, which makes the law unpredictable.
The cross-bench peer recently decried the divorce laws as "unfair to men" and patronising to women, assuming that they had to receive maintenance.
In the latest of a series of lectures on family law she said that it was time that England and Wales was brought into line with Europe.
Judges' discretion should be replaced with legally binding contracts so as to reduce costs and promote negotiation between divorcing couples, she added.
It was "anachronistic" to stick to the principle of the old law that there could not be a binding pre-nuptial contract because it "ousted" the courts' discretion, she added.
Couples planning to marry would have to define what assets would be excluded from any settlement should they part, she said. that should include any legacies or gifts or assets already acquired.
"Subject to the existence of an agreement made by the couple to the contrary, the postmarital matrimonial assets could be divided equally.
"But in the case of a short marriage, say three years or less, there should be no division at all, but the parties should go back to the position they were in before they married."
If there were children, and the home was too small for sensible division, it should be retained for the spouse looking after the children, with a view to sale when they reach 18.
Lady Deech, who taught and lectured on family law for more than 20 years at Oxford University, was giving a series of lectures at Gresham College in London, where she is Professor of Law.
Most of the 27 European states have a custom that an engaged couple can go to a lawyer to regulate the consequences for their assets should they divorce, she said.
The position is so different in England and Wales that the Government had "absented itself" from discussions to harmonise European matrimonial property law, she said.
Most European countries recognised non-marital assets and allowed couples to define those assets that will not be shared. They all allowed prenuptial and postnuptial agreements on divorce, she added.
"In France for example, postmarital property is divided equally when the time comes, but not inheritances or gifts."
Joanna Grandfield, a barrister now with the law firm Mills & Reeve, said that the law in England and Wales "lagged behind" that of many European and former Commonwealth countries.
"The present state of affairs, where pre-nuptial agreements are given varying amount of weight depending on the particular circumstances of a case and the existence or absence of a variety of factors, has created an unsatisfactory half-way house that results in more, not less, uncertainty and makes litigation almost inevitable."
Elizabeth Lyon, solicitor at Wedlake Bell, welcomed Baroness Deech's comments. "Pre-civil partnership agreements should be drawn into an urgent review of this area of law as they face even more uncertainty than prenuptial agreements," she said.
"Unlike prenuptial agreements, they have not yet been tested in the courts and existing legislation does not provide certainty. You can draft these agreements as robustly as possible but still not know how the courts will interpret them. The judges' hands are in many ways tied by the legislation."
She added that historically, the courts had not recognised prenuptial agreements but that the position may be shifting after the recent Court of Appeal case, in which a husband who had given up his city career to be a student was held to a pre-nuptial agreement with his ex-wife, a wealthy German heiress worth £55-£100 million.
Marilyn Stowe, senior partner at Stowe Family Law, said that she was against legalising pre-nuptial agreements.
"I have often said I would not marry, if entering into one was a pre-condition of marriage. They cheapen marriage and ignore the fundamental sharing principles that lie behind the concept, as a union of a couple who unreservedly agree to pledge themselves to each other for life.
"I believe it is unstable start to any marriage."