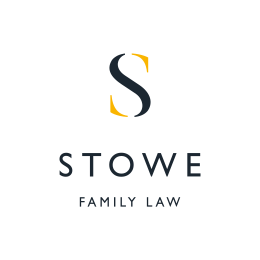 February 13, 2015
Press release – 13 Feb 2015
With Valentine's Day fast approaching you're probably thinking of cards and roses, but with over half the adults in England and Wales currently dying intestate, the best way you can tell your loved one that you care is to make a Will.
If someone passes away unexpectedly and hasn't left a Will, the financial and administrative stress on family members is added to the emotion distress they are already likely to be under.
"It is human nature not to want to think about our own mortality," says Marilyn Stowe, senior partner with Stowe Family Law. "Flowers and romance are a great way to say I love you, but practically speaking, thinking ahead and making sure you have an up-to-date Will, is one of the best ways you can show your loved ones that you care, and it will give both you and your family peace of mind."
The legal term for dying without a Will is intestacy and there are detailed intestacy rules that determine how finances and other assets are distributed, depending on how much money is involved and whether the deceased is married, in a civil partnership and whether there are children involved. Bereaved families may get a shock to find that their loved one's estate isn't divided up the way they expected because the wishes of the deceased were never formally documented.
Changes to intestacy rules last year also has an effect on spouses, civil partners, unmarried fathers and adopted children. The rule changes provide some benefit to safeguard the rights of a surviving spouse where there are no children involved and also provide a simpler sharing arrangement where there is a spouse and children, but individuals who die without a Will lose any say in how benefits are distributed.
The new rules do not impact cohabitees or separated former partners, as the intestacy rules do not protect the surviving partner. The percentage of cohabiting couples has grown by 29.7% in the last 10 years, making it essential that individuals document what they want to happen to their assets after death especially if the couple has since parted but there are children living with the ex. Ensuring that the estate is properly managed and administered in such circumstances is vital.
"My advice is to go and see a legal professional who specialises in wills," says Marilyn Stowe. "They can help you organise your intentions and also help you navigate more complicated legal waters if you need to think about inheritance tax, or setting up a trust. They can also help you head off litigation which could exhaust the estate."
Stowe Family Law is the UK's largest specialist family law firm, with offices in Grays Inn, central London, Leeds, Harrogate, Wilmslow, Hale, Wetherby and most recently in St Albans.
Media contact:
Sharon Pocock
Press Officer
Stowe Family Law LLP
01423 532 600
07860 920 192 (mobile)