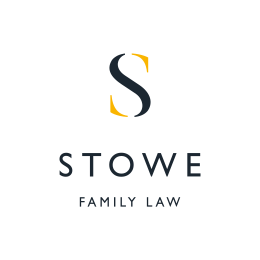 February 8, 2017
Press release: 
A woman whose fiancé died shortly after their engagement has won her legal bid to receive her late partner's pension.
Stowe Family Law Managing Partner Julian Hawkhead called the result "a triumph for justice and common sense over bureaucracy".
Denise Brewster from Coleraine in Northern Ireland lived with her partner Larry McMullan for ten years. He died little more than a day after the couple became engaged on Christmas Eve. At the time Mr McMullan had not completed the forms which would have entitled her to the pension in the event of his death. After a lengthy struggle, the Supreme Court agreed with her assessment that this constituted "unlawful discrimination".
Stowe Family Law Managing Partner Julian Hawkhead said:
"The tragic circumstances in which Ms Brewster and her late fiancé Mr McMullan were engaged only two days before his sudden death prevented him being able to complete the necessary forms to nominate Ms Brewster to be entitled to a survivor's pension under his employees scheme in the event of his death. A married person would have been automatically entitled to benefit but an unmarried partner would need to be nominated according to the rules.
The Supreme Court have found that the intention behind the pension rules "must have been to remove the difference between a long-standing cohabitant and a married or civil partner" and that the pension scheme's application of the rules was a breach of article 14 of the European Convention on Human Rights which protects a person's right to property and the peaceful enjoyment of possessions.
The rights of cohabiting couples have been long debated with reform supposedly on the agenda to give such couples rights akin to married couples so that they would be able to make financial claims when the relationship ends and to give them a similar entitlement to financial provision to married couples on death. Although this case deals with a very specific legal point it will no doubt continue to fuel the debate that societal changes to the way in which people choose to live together demands reform. In the meantime for the tragedy of Ms Brewster there is at least some comfort to knowing that her late fiancé's wishes have now been fulfilled."
Stowe Family Law is the UK's largest specialist family law firm, with offices in North and West Yorkshire, London, Greater Manchester, Cheshire, Hertfordshire, Hampshire and Kent.