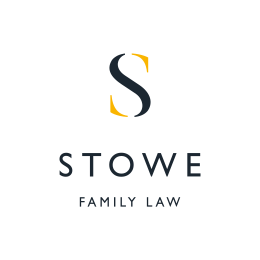 December 11, 2012
MY PASSION
I STARTED playing the violin at the age of four.
My parents wanted me to learn the piano but unfortunately I
was too small to reach the pedals (some people think I still am!)
I can thank my parents for my passion for the violin. They made
me practise every day (even though I didn't want to); they
ferried me to every music lesson, rehearsal and concert and put up
with the scratching sounds that every beginner violinist creates.
Then suddenly one day it all clicked.
My children are currently learning the cello, so now it'rsquo;s my
turn to experience some of the battles in getting them to practise.
But there are also the rewards when they pass their exams
and the pride in watching them perform.
I think every child aspires to be the next young musician of the
year. However, the commitment involved in practising for hours
every day and the unsocial performance hours would have
taken the joy out of playing for me.
I have played first violin in the Leeds Symphony Orchestra and
the West Yorkshire Symphony Orchestra.
I have had the privilege of playing with some very
competent amateur musicians, but we all look and listen in awe
at some of the guest soloists that have played some of the great
violin concertos with us. I don't really like to judge
my ability as a musician but I would describe myself as a solid
orchestral first violinist.
In my youth I was actually a better flautist but I much prefer
the violin for orchestra playing as
I like to play the tune! I also played the saxophone
(because I felt it was cooler than the flute) and also the keyboard,
but it is very difficult to find the time to fit all that music into a
busy working life.
I have had my violin since I was 12. My violin teacher sourced it
from an old lady who couldn't play anymore and wanted to
pass it on. I would like to think I have looked after it well and
it has certainly served me well, travelling around Europe with me
on various youth orchestra tours. I believe it is German in origin
and dates from the 19th century, but isn't worth a fortune.
I always find immediate comfort in picking up my violin
and rehearsing with other musicians. I find that playing
music is very therapeutic as it takes your mind off everything
else. A midweek rehearsal sometimes really helps in giving
me the opportunity to pause for breath.
Having recently opened our new office in central Leeds we are
really busy with new enquiries, re-establishing business
connections and making new ones. Playing the violin gives me
that essential 'me time' and also reminds me of where I have come
from, and the effort it has taken to get to where I am.
 © 2012 Johnston Publishing Ltd.