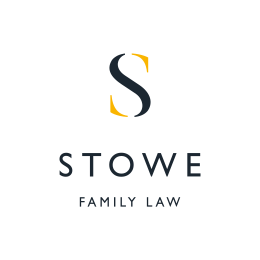 August 30, 2008
The number of couples getting a divorce has dropped to the lowest rate for 26 years, official figures show.
Office for National Statistics (ONS) figures for 2007 showed divorces in England and Wales fell for a third consecutive year, down from 12.2 per 1,000 married men in 2006 to 11.9.
However, more people aged 60 and over and couples in their mid to late 40s split up, the figures showed.
Marilyn Stowe, said the rise in the "silver-haired divorce" may be linked to longer and healthier life.
She said: "People now have more energy in their later years and realise there is nothing left in their marriage once they have had their career and the children have left home."
Mrs Stowe also suggested that the current economic crisis may have had an effect on divorce rates as "people just can't afford to get divorced at the minute".
In 2007, there were 26.6 divorces per 1,000 married men aged 25-29, and 26.9 divorces per 1,000 women.
While the figure is at the lowest level since 1981, the number of twice married men and women divorcing in 2007 had doubled over nearly 30 years.
In 1980 only one in 10 men and women getting a divorce had been divorced before, while the figure stood at one in five in 2007.
In 2007 there were 2.3 divorces for every 1,000 men aged 60 and over and 1.6 for every 1,000 women in the same age group. The 2006 figures stand at 2.2 divorces for every 1,000 men and 1.4 for women.
Divorces among people aged 45 to 49 also increased.
Robert Kerr, a partner at Grant Thornton's forensic and investigation services, said couples cohabiting without marrying could explain low divorce rates, as well as money concerns.
He said: "At a time of growing economic uncertainty it may be that couples want to try to resolve marital issues before considering divorce."
Mr Kerr said his own research revealed that men usually receive worse divorce payouts than women and may delay divorce "at least until the economic landscape settles, particularly as the housing market has been so badly affected over the last few months".
Sue Burridge, Marriage and Family Policy Officer for the Archbishops' Council, said: "Any divorce represents a story of pain and sadness so it is good news that the divorce rates have dropped again.
"Our own research shows that couples getting married today take their vows very seriously. Although it requires lots of hard work on both sides, there is something about making those vows in public that makes it more likely that a couple will stay together."
Jenny North, head of public policy for Relate, said: "There is a great deal of speculation around the impact of the economy on couples and families and we know that financial issues create uncertainty and distress