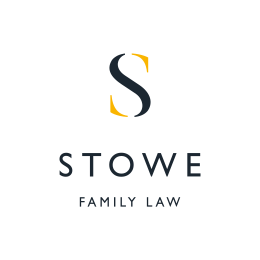 February 8, 2007
WE MUST BRING SOME VALUE BACK INTO MODERN MARRIAGES

ALTHOUGH criticised for their lack of discernible policy differences, Labour and the Tories currently appear to be at opposite ends of the spectrum over the role of marriage.
While the Government is debating whether to introduce quasi-divorce rights for co-habiting couples, the Conservatives are hailing marriage as the panacea to all evils. Indeed, David Cameron recently commented that family life is the most important institution in Britain.
As we wait to see if this issue will clinch the decision for floating voters, it brings into sharp focus the institution's ongoing role in society.
As a divorce lawyer, I appreciate that marriage presents us with a plethora of challenges as we struggle with the relentless pressure of everyday life. Money is often tight, bills flood in and bringing up children in ever-more constrained circumstances involves much juggling.
Small wonder then that one- third of marriages end in divorce. Massive payouts deter divorcees who choose not to remarry – not to mention those put off from treading the path of wedlock in the first instance.
However, unmarried couples are even more likely to split up because there is nothing binding them by religion or law. The resulting social and financial consequences can be disastrous, especially for the poorer party who is often thrown on to the state while their wealthier "ex" carries on regardless.
It is my belief that our increasingly dysfunctional society is likewise fuelled by a breakdown of family life, a rise in single parent families – and a growing tendency to co-habit and move on without legal or religious beliefs and responsibilities.
The law, as it stands, is monstrously unfair to the less-well-off partner, even when one party, usually the woman, has no income, no pension, home or savings. What incentives are there for the wealthy to marry when, at the end of the relationship, there is no recourse to law – even if it has lasted 20 years and when children are involved?
While there may remain a slight financial obligation on the part of the income provider to the children, this only remains while they are in education.
Outside of this, the Government plays no greater part in ensuring an equitable division of assets or income.
What is the answer then, as people still want relationships? They don't want to live alone – they crave intimacy, companionship and warmth.
As a member of the Law Commission's advisory group on co-habitation, I would like to see the playing field between cohabitation and divorce being evened out.
At the moment, divorce means a pay out because marriage is all about voluntarily taking on responsibility during and afterwards. And I believe it should be the same in law if co-habitation comes to an end. For example, dividing the wealth of the family unit where appropriate and setting in place practical, hands-on contact between parents and children.
Co-habiting heterosexuals, the fastest growing group of couples in the country, are denied sensible remedies in law when their relationships break down. This is an anomaly and especially worrying if children are involved. I see no reason why they should not divide their time equally between both parents, giving both of them a shared parental responsibility for their upbringing.
The promotion of marriage over co-habitation should likewise be entrenched in the fabric of the legal and fiscal system. Generous income tax breaks available to married couples could be offered as a reward for their commitment.
Equally, introducing incentives in pension arrangements, inheritance tax allowances, and capital gains tax for married couples would allow freer transfer of estates to children.
These issues no longer affect only the very rich. Many hardworking families will find themselves caught in this trap as they seek to leave their accumulated assets to their children.
It remains crucial to distinguish between marriage and the growing culture of "commercial nuptials" – in which one party signs up for a short-term commitment to receive an equal share of marital assets. As a country that continually seeks to recourse to law, we need to address the growing imbalance between fair and equal distribution of assets and unrealistic, undeserved payouts for short-term spouses – as this, too, undermines the value of marriage.
People have the right to be rewarded following a long-term marital commitment, and the judicial system should be taking a harder stance on those laying claim to wealth they neither worked for, nor deserve.
So, to all those well-meaning politicians I would say, don't just sound off with what only amounts to rhetoric. Let's see if you really want to make a difference, and bring back value, not just values, into marriage.