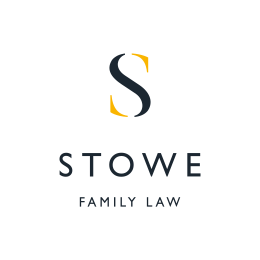 October 16, 2007
SOLICITORS were yesterday accused of "keeping quiet" about cheaper alternatives to costly courtroom divorce showdowns.
The influential Commons Public Accounts Committee urged the Legal Services Commission to ensure more family breakdowns were dealt with via mediation.
Its call came after the National Audit Office found that a third of people seeking divorce or separation were not advised of the cheaper, quicker mediation route.
Tory MP Edward Leigh, who chairs the committee, said: "Mediation is often a swifter and less acrimonious path, and it is cheaper."
"It is important to avoid courtroom confrontations as far as possible even if some avaricious lawyers are more than happy to cash in by keeping quiet about the mediation alternative."
But Yorkshire divorce lawyer Marilyn Stowe denied solicitors were purposely keeping their clients in the dark about mediation and said it was not the best route for everyone.
The cross-party committee said the Legal Services Commission, which is affiliated to the Ministry of Justice, had to do more to encourage solicitors to refer clients to mediation. Mr Leigh said moves to automatically screen clients' suitability for mediation and a new fixed fee system for solicitors were not enough on their own.
"These ideas are welcome but they will not get far unless the Commission's management information systems are improved radically," he said.
But Mrs Stowe, head of the private-client family-law unit at solicitors Grahame Stowe Bateson of Leeds and Harrogate, said: "I think it's rubbish that solicitors are keeping quiet about it."
"I am a mediator and it works very well when both parties want to settle in a sensible way but a lot of people aren't in an emotional state of mind to even think about mediation." She added: "Mediation can be the best way of sorting things out but it is not the best route for everyone. I am very much in favour of it because it is cheaper and quicker for people. It definitely has its place."
The NAO found that, out of the 149,000 disputes supported by legal aid which between October 2004 and March 2006, only 29,000 attempted mediation.
Some 120,000 went through court proceedings or bilateral negotiations through solicitors, while in 33 per cent of cases mediation had not even been discussed.
Of those who were not told about mediation 42 per cent said they would have been willing to try it. The report added that there may be even higher rates of take-up if the option of mediation were better understood by clients.
Mediated cases are also quicker to resolve, taking on average 110 days, compared with 435 days for non-mediated cases.
The average cost of legal aid in non-mediated cases is estimated at