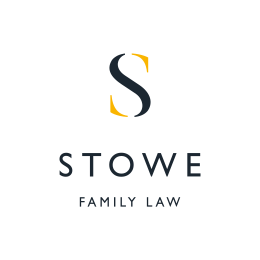 January 25, 2007
Oh joy, you can marry your mother-in-law
Simon McGee Political Editor
PARLIAMENT is today poised to approve one of the least-anticipated pieces of legislation in living memory a change in the law that will allow anyone to marry their mother-in-law.
Until now, marrying a mother or father-in-law has only been allowed if a husband or wife has died, and both parties are over 21, or they have been lucky and wealthy enough to secure their own personal Act of Parliament exempting them from the 1949 Marriage Act. But the case of a woman and father-in-law in Warrington wishing to wed led to a ruling in the European Court of Human Rights removing all existing legal barriers to anyone marrying their in-laws so long as there is no blood connection.
The couple's case had been resisted by the Government, which insisted that existing law protected the family and morality, prevented sexual competition between parents and children, and shielded children from confusion, anxiety and harm.
But the Strasbourg court said these measures were not enough to disallow an open right to marry.
The draft order amending the law was nodded through the Commons on Tuesday, without a debate, and is due to cross its final Parliamentary hurdle today, when a committee of peers is also expected to give it nothing more than a cursory look.
Last night, a Church of England spokesman made it clear that it would have preferred not to see the changes, but conceded that the court ruling meant the Government had no choice. He said: "We regret that it has been judged necessary to make such a substantial change.
"Retaining a legal impediment to marriage between parent-in-law and child-in-law, at least in cases where the younger party is under the age of 21, would have been our preferred outcome."
However, the spokesman welcomed the inclusion of a "conscience clause" for clergy which allows individuals to refuse to carry out a marriage ceremony between in-laws.
One of the UK's leading divorce lawyers, Marilyn Stowe of Leeds-based Grahame Stowe Bateson, stressed last night that in-law marriages would occur "very rarely indeed".
She added: "There is no genetic relationship and therefore no impediment to marriage as the human rights court accepted, but I believe there will still be many with moral objections.
"The practical implications for any children or grandchildren involved in such a case will need to be carefully considered."
Scarborough and Whitby MP Robert Goodwill said: "I'm surprised that anybody might want to marry their mother-in-law.
"My own mother-in-law is a very wonderful person, but the traditional relationship between mother-in-law and son-in-law is hardly one that might end in marriage. Les Dawson must be turning in his grave."
Mr Goodwill could not help himself from quoting one of the late comic's gags: "I can tell when the mother-in-law comes over. The mice throw themselves into the traps."