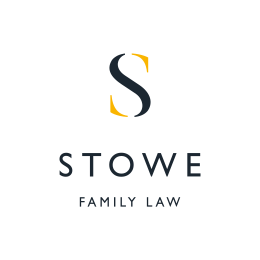 June 29, 2007
Yorkshire MPs Yvette Cooper and Ed Balls are set to sit in the Cabinet together as part of Gordon Brown's newly-announced top team. Sheena Hastings looks at the pleasures and pitfalls of working with your real-life partner.
THEY were already known as Labour's Golden Couple. Loyal to Tony Blair but very much Brownite in their outlook, Ed Balls and Yvette Cooper's respective stars are now absolutely in the ascendant.
In his first Government, the new Prime Minister has promoted Balls, his most trusted adviser and MP for Normanton, to Secretary of State for Children, Schools and Families. Cooper, whose constituency of Pontefract, Castleford and Knottingley borders her husband's, continues as Housing Minister, but is elevated to a non-voting Cabinet position.
They are the first married couple to sit at the top table together. Although occupying different departments and meeting rarely except for Cabinet meetings and when they are both in the House for debates and votes, they will be subject to ruthless scrutiny by colleagues and the media.
There was known to be very little quarter given to argument or dissent at Cabinet meetings held by Tony Blair. Whether Gordon Brown will brook the odd ding-dong is unknown, but naturally even friends of Balls and Cooper will be on the look-out for tell-tale signs of falling out between Mr and Mrs.
The dynamic of relationships between non-co-habiting colleagues at the top of any organisation can be awkward or fraught at the best of times.
Putting together at board level of UK PLC members of one household consisting of two highly-pressed Cabinet Ministers, three small children, two homes, two constituencies 200 miles from Westminster plus factors such as ambition, competing talents, and possible professional jealousy and rivalry could be seen as complete folly. Or it may well prove to have been one of Brown's most brilliant masterstrokes.
However gifted, it would take two individuals with the utmost self-control, iron-willed determination and unearthly diplomacy to work side-by-side at Cabinet level without the odd flicker of disagreement striking up between them.
And when it does, it will probably be jumped on by all and sundry as a sign of disunity, a portent that the Balls-Cooper partnership is "under strain", and confirmation to some of why you don't put Mr and Mrs in the same room at this kind of level.
But who said that Mr and Mrs always have to agree? How many top organisations are run by individuals who see eye to eye all of the time? Being Mr and Mrs surely has nothing to do with it.
The question that will tax some commentators is whether two Cabinet colleagues who happen to share a hectic life outside politics are helped or hindered by their relationship and the stresses placed on them by their domestic existence.
Until there is evidence that it doesn't work, let's all assume it will, because both Cooper and Balls are committed professionals whose present position is considered to be well-earned.
We could ask any number of married couples who work together how they manage to keep happily afloat while spending so much of their professional life together.
Some simply "let it all hang out". Avid viewers of Richard Madeley and Judy Finnigan's C4 daily chat show will know that part of their their successful formula is not to pretend theirs is an ideal relationship and that they adore each other's every blemish.
Judy plainly thinks Richard can be a complete idiot whose jokes are pathetic, and she more or less tells him so on screen. Richard sometimes appears to think Judy is humourless and school-marmish which she certainly can be.
They trade on being Mr and Mrs in a way that Balls/Cooper never will. I somehow don't think we'll be hearing leaks about scenes at Cabinet meetings where Yvette verbally slaps Ed around the chops and tells him to stop being a clown.
No, she'll save that for the weekend, when they're ensconced in Castleford surrounded by children, Postman Pat DVDs and big red ministerial boxes.
One of the advantages of being pillow buddies and Cabinet buddies must be that Yvette and Ed can scheme and plot (with their joint IQ of five trillion) how to outwit and overthrow everyone else, making themselves joint PM. Once they've learned the ropes a bit more, naturally, but certainly by the time the little one's in secondary school in eight years' time.
In the meantime, there will be few visible scuffles or signs of disharmony, however much they like to assert their individuality.
Not for them the visible differences of long-distance runner Paula Radcliffe and her trainer/taskmaster husband Gary Lough.
After she came only fourth in the 10,000m race at the 2001 World Championships, Gary's "tough love" track-side technique was zapped around the world when he tore a strip off his wife for daring to depart from their agreed race plan.
If Yvette Cooper departs from any race plan, Ed Balls would certainly not open them up to accusations of joint frailty by criticising her in Cabinet. If he did, a school improvement dossier or two might get tossed around the living room after the children are in bed; and he might retaliate by rubbishing her targets for social housing. But they would, I'm sure, rather swallow poison than criticise each other at work.
If they're seeking guidance on how to work well together and still like each other at home, they could ask Paul and Isobel Schofield, chairman and managing director respectively of the highly successful Leeds-based engineering company Union Industries, which makes industrial doors and decontamination units for the nuclear industry.
They were already married when Paul started the business more than 30 years ago. Isobel, known as "Mrs S", started out doing the books and gradually took on more responsibility.
"She's both practical and creative," said Paul. "I was the ideas person. We both liked solving problems for clients, and have often work from 6am to 12 at night over a restaurant table, arguing about how to get things right. We don't pussyfoot around each other."
Children were never part of the plan, says Isobel. "We realised early on that, with the commitment we had to the success of the business, we could not have a family as well. We've always had a rule that we don't talk business at home. I absolutely pull a shutter down when I walk through the door. But we do have some quite loud arguments related to work when we're eating out."
"I think Yvette Cooper and Ed Balls will find it very difficult, because there are bound to be disagreements, and they will be taking lots of work home.
"With Paul and I, what tends to happen is that the one with the strongest view in an argument wins and there is usually one with a more determined view than the other."
When divorce lawyer Marilyn Stowe joined her new husband Grahame's legal practice in 1982, working together almost knocked the marriage on the head very early on.
"Grahame, his partner Arthur Bateson and I all had strong temperaments and I knew within a month that it wasn't going to
work," says Marilyn. "We found other premises, and I set up a separate office. That was the answer.
"As lawyers, we are trained to be fairly aggressive and competitive, and seeing that side of each other too much at work isn't such a good thing if you are also husband and wife…. You can lose sight of who you are as a couple, and forget what you originally liked in each other.
"You can also see too much of each other's weaknesses, and lose all the magic and sense of humour.
"I see lots of divorcing couples who have worked together, and it is often a huge part of why they are parting. You can't overestimate the pressure it can put on a marriage.
"Familiarity can breed contempt, and you stop seeing each other as exciting and interesting. One thing that works for us is that we never discuss work at home. Another thing, if you can do it, is to take frequent breaks from work together."