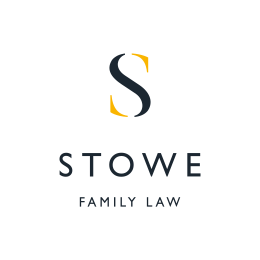 July 15, 2013
Recent media coverage of Marilyn Stowe's new book Divorce and Splitting Up which has been featured in newspapers and magazines up and down the country in the past couple of weeks, with Marilyn advising on a family law dilemma.
Coverage has included The Daily Mail, This Is Money, Cosmopolitan, ITV This Morning, The Sun, Manchester Evening News, Western Daily Press, Irish News, Newcastle Evening Chronicle, Teesside evening Gazette, Wales Daily Post, Birmingham Mail, Coventry Telegraph, Nuneaton Telegraph, Warwickshire Telegraph, York Press, Stourbridge News, Chester Evening News, The Flintshire Leader, South Wales Echo.
Ask the Expert
Q "My husband and I are splitting up acrimoniously, and I want to stay in the house with our two young children, but he refuses to move out. Can I force him to leave? The atmosphere at the moment is terrible for the kids."
A Family lawyer Marilyn Stowe, author of Divorce & Splitting Up: Advice From a Top Divorce Lawyer (available from Amazon UK, priced £5.99), says: "Unless there's violence or abuse in the home and you have an order made in the civil or criminal courts preventing your husband from entering or coming near your home, you can't force him to leave.
"However, you can try persuading him that for everyone's sake, it would be better if he went to live elsewhere. Mediation may help to find a solution with which you are both satisfied.
"On the other hand, once you've weighed up the financial situation, you may decide that he should stay after all. If one of you leaves before the divorce is finalised, you'll have to maintain two properties on an income which previously maintained one. Divorce can be expensive, especially when one spouse is stubborn and obstructive: at this present time, can your household budget stretch to a second home?
"Finally, if your husband is the breadwinner and he leaves, can you rely on him to continue paying the mortgage and other household bills?
"An interim order can ensure that he continues to pay, but some building societies estimate that up to 40 per cent of arrears are due to divorce or separation.
"I know it isn't the advice you want to hear but, in all likelihood, the longer you can both stay living separate lives under the same roof the better you will be able to plan for – and afford – life apart."
Marilyn's book Divorce & Splitting Up is available on Amazon.