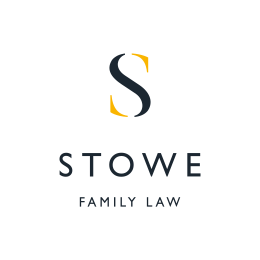 March 17, 2015
Last week, a decision by the UK Supreme Court grabbed headlines nationwide. To make sense of it, Stowe Family Law was approached by numerous media outlets for comment.
Senior Partner Marilyn Stowe appeared on BBC Breakfast, BBC Radio 2, BBC Radio 4, BBC Radio 5 Live as well as local radio stations throughout the country. She was also quoted by several online and print publications. Her expert opinion was featured in local, national and even some international outlets.
Meanwhile, Paul Read, a partner in our London office, appeared on on Sky News, ITV News, London Live News and ITV's This Morning to talk about the implications of the decision.
TRANSCRIPT OF INTERVIEW ON BBC RADIO 2
SM – Simon Mayo
RB – Rebecca Pike
MJS – Marilyn Stowe
RP       A woman has won a landmark Supreme Court bid to claim money from her millionaire ex-husband more than 20 years after they divorced.    Kathleen Wyatt successfully appealed against a previous ruling that her claim against the boss of the green energy company Ecotricity, Dale Vince was registered too late.  She argued that she struggled financially to raise their son whilst Mr Vince built up the business and became a multimillionaire.  Marilyn Stowe is the founder of the family law firm Stowe Family Law and she's on the line.  Hello Marilyn.
MJS      Hi good evening.
RP       Can you give us a bit of background to this ruling please?
MJS      Okay.  It was a short marriage, just over two years, there was a child and the wife had a child from a previous relationship who the husband accepted as part of the family.  They split up, they both went on to create new lives, they got new partners, the wife had two new children and 27 years after separation and 19 years after the divorce because there was no Consent Order she issues her application.  The Court of Appeal strikes it out, the Court of Appeal says abuse, abuse of the process and she has got a hopeless claim.  The Supreme Court reinstates the claim and says she is entitled to be heard irrespective and whether or not the Court of Appeal think it hopeless she has a right to have that claim heard because she brought up the children without financial input from him.
RP       And do you think that it was right that the Supreme Court said that there shouldn't be any time limit on these kinds of claims.
MJS      There isn't a time limit, there's no Statute of Limitations that applies to claims.  I mean, for all your listeners out there who are thinking oh is this going to apply to me what they've got to think is when you get divorced make sure you get closure, make sure there is a financial order in place so that these things don't come back to bite you.
RP       So you don't think then necessarily that this will open the floodgates to similar claims because people will, if they are careful, should be able to avoid this.
MJS      They should but remember that Legal Aid has been abolished, lots of people are doing divorce on their own.  I think if a solicitor is involved, and of course this is a plug for lawyers, you know a solicitor will make sure that the job's done right.  People who are acting without lawyers will think well I don't need a financial order, actually you do because whilst this is an amazing case, you know a man who goes from being a New Age Traveller to a multimillionaire, for other people death happens and if you haven't got a financial order in place the Estate could be opened up to attack.  Lottery wins happen, and you know you don't want that to be open to attack.  Life happens so get closure.
RP       Okay thank you very much for that helpful advice, Marilyn Stowe the founder of Stowe Family Law.
SM       Yes thank you very much indeed.