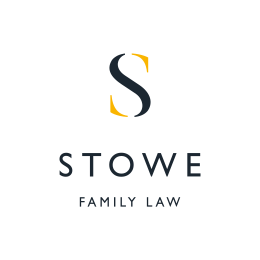 October 3, 2007
AS ONE of the UK's top divorce lawyers, Marilyn Stowe has been dubbed The Barracuda.
Her ferocious tenacity was one reason why she was able to unearth the undisclosed medical evidence that eventually freed solicitor Sally Clark from a life sentence after being convicted of murdering her two babies.
But Mrs Stowe has also been described as "one big girlish smile and barrel-loads of Northern charm".
And there has been plenty of that in evidence just lately, as her Harrogate law practice, Grahame Stowe Bateson Family Law Unit, celebrates its silver jubilee at York Racecourse on October 13.
Launched from humble beginnings in a converted cobbler's shop, the firm, now in The Old Court House in Raglan Street, Harrogate, has grown into one of the UK's largest family law practices, with a 20 strong dedicated and highly-skilled team of specialist lawyers and forensic accountants.
The silver jubilee celebrations at York racecourse will coincide with the firm's sponsorship of the prestigious seven-furlong Rockingham Stakes at 3.10pm after which Mrs Stowe will present the winner's trophy.
It also celebrates the new status and name of the company which this month is to become known as Stowe Law LLP Over the past 25 years, Mrs Stowe's tenacity, talent and relentless pursuit of justice have earned her an outstanding reputation on a global scale. Tirelessly committed to her pro bono work, she unearthed the evidence that led to the release of Sally Clark, the solicitor convicted of murdering her two baby sons.
Mrs Stowe, attributes her success to a "can-do" attitude, hard work and a determination to succeed – especially in the early years, when she worked 80-100 hours a week to fund, launch and grow the practice.
She recalls: "It was extremely tough for women in business in the 1980s. To succeed, you had to behave like a man, and there was no support, sounding board, mentoring or networking forums as there are today.
"Attitudes to women in work were entirely different. Women were expected to dress in dour colours and the prevalent attitude of male colleagues was either patronising, paternalistic – or downright rude. I also had to take my baby, Ben, into the office with me, which was unheard of. Juggling work and family life was the ultimate challenge."
Despite all the obstacles, Mrs Stowe now marks a trailblazing career, notching up a series of "firsts", which include being the first female solicitor outside London to be elected a Fellow of the International Academy of Matrimonial Lawyers.
She has also channelled her energy and talent into family law reform.
Appointed the first Chief Assessor and Chief Examiner of the Law Society's Family Law Panel in 1998, she served for almost seven years.
During this time she headed up the process of accreditation for family lawyers nationally and ran a team of 40 assessors.
Her achievements include developing a "best practice" quality benchmark to improve standards across the profession. When she stepped down from her role, the Family Law Panel was supported by several thousand accredited lawyer members.
A strong advocate of changing cohabitation laws, Marilyn Stowe is a member of the Legal Advisory Group to the Law Commission, which has recently reported to the Government about proposed changes in the law relating to cohabitation.
She is also currently serving on the Ministry of Justice Forms Reference Group.
On a regional and local level, Mrs Stowe and her team "put something back" into a number of wide-ranging local charities, including Henshaws College in Harrogate and XIII Heroes, which supports rugby league players who have been injured through playing the game.
Rewarding her team for their hard work and thanking her clients is important to Mrs Stowe, who last year presented racing legend Frankie Dettori with a trophy for clinching the York Racecourse Strensall Stakes, which the firm sponsored.
As her renowned family law firm continues to power from strength to strength and attract the top talent, the lawyer looks forward to what the next decade will bring for Stowe Family Law LLP.
"I attribute my success so far, to an ethos my parents taught me – that of caring for others. I find if you do care for others, and go that extra mile, success will come to you, rather than you looking for success.I intend to continue along that path."