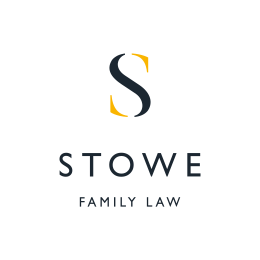 February 28, 2011
Solicitors divided over impact of compulsory mediation assessments
Family lawyers are divided over the impact of the extension of compulsory mediation assessment sessions announced by the Ministry of Justice last week. The requirement to attend a session currently applies only to legal aid clients.
The new requirement, which has been added to the family proceedings rules and will come into force on 6 April 2011, will apply to all cases apart from those involving domestic violence or child protection.
The move follows a recommendation in the Norgrove review of the family justice system, which is due to be published at the end of next month.
Speaking to Solicitors Journal at the start of the review last summer, David Norgrove said there was support for forcing parties to have their case assessed for mediation (see Solicitors Journal 154/26, 6 July 2010).
Under a new pre-action protocol, divorcing couples and those with other private law disputes will have to contact a mediator and arrange for a mediation information and assessment meeting at their own expense.
If the parties refuse to attend the meeting together, separate meetings can be held.
If either party then decides to make an application to the court, they will have to file a form (form FM1) completed by their mediator confirming their attendance at a session or giving reasons why mediation was unsuitable for them.
Nigel Shepherd, law reform spokesman for Resolution and partner at Mills & Reeve, said mediation was a "really valuable option" for some couples.
"It's got to be good that through this pre-action protocol more people will find out about mediation and decide if it is right for them," he said.
However, Shepherd said the government's reasons for introducing the change were "not entirely altruistic" and the move had to be seen in the context of the legal aid cuts, removing the vast majority of private law family cases from scope.
"The government wants to steer people away from expensive litigation," he said.
"Taking legal advice does not mean you will fight rather than settle," Shepherd continued. "Over 90 per cent of family cases settle."
Shepherd said there were alternatives to litigation apart from mediation, such as collaborative law and solicitor negotiation.
Mark Chanter, partner at Foot Anstey in Truro, said that nobody would be forced into mediation, but being forced to consider it was a good thing.
Chanter said that requiring legally aided clients to attend mediation sessions had proved to be a "useful filter" for diverting suitable cases towards mediation. There was no reason to think the same thing would not happen if the requirement to attend a session applied to all clients.
"The bulk of family lawyers have been going in this direction for some time," he said. "Mediation costs less and enables the parties to have more control."
Jo Edwards, partner at Manches, said although she welcomed the initiative she did not believe there was any statistical basis for saying it would convert more cases to mediation.
She questioned whether there would be enough mediators to do the work created by the pre-action protocol, though she said there had been a "huge increase" in the number of solicitors wanting to train as mediators with Resolution.
"Mediators must have a certain amount of experience," she said. "If couples cannot find a mediator within 15 days, they are exempt from the new requirement."
Edwards said it was difficult to know whether the protocol would have "teeth" without a change to the costs rules.
"Without a change in the costs rules parties cannot be penalised for failing to take part in mediation," she added.
Marilyn Stowe, senior partner of Stowe Family Law, said: "I would question whether there are enough trained mediators to tackle the workload that this protocol will bring about.
"Get out clauses may also mean that couples don't take the process seriously and just see it as another hurdle to overcome before having their case heard in court."
Stowe questioned whether mediation at the start of proceedings was necessarily the right time.
"Emotions are often running very high, and, when coupled with mistrust between the parties, may prevent it from being successful as it has no teeth to compel financial disclosure," she said.
"In our experience mediation only works if both spouses are fully empowered by the disclosure process and then decide to undertake it voluntarily."
According to the MoJ, the average cost of a legally aided mediation is £535, compared to just over £2,800 for cases going to court.
"Nearly every time I ask someone if their stressful divorce battle through the courts was worth it, their answer is no," justice minister Jonathan Djanogly said.
"Mediation is a quicker, cheaper and more amicable alternative, particularly where children are concerned.
"Mediation already helps thousands of legally aided people across England and Wales every year, but I am concerned those funding their own court actions are missing out on the benefits it can bring."