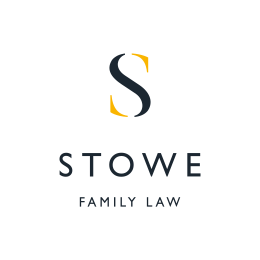 February 15, 2018
Chief Executive Charles Hartwell is the subject of an in-depth profile in today's edition of local newspaper the Harrogate Advertiser. The latest instalment in a regular series called In the Company of, Charles' profile fills an entire page, beneath a portrait taken with team members around the reception desk in the Harrogate office.
The 16 questions take in a wide range of topics, from his professional background (working as a chartered accountant, most recently for the Yorkshire County Cricket Club) to his ambitious plans for the future of the firm. Charles told the paper:
"Within the next five years, my goal is for Stowe Family Law to be the 'go to' firm for family law throughout the country.  To do this we have to continue to deliver a truly exceptional service to our clients and recruit, retain, and continually train the very best staff, whilst maintaining our culture of being a friendly, compassionate, non-corporate business.  I have set my sights on having 40 offices within the next five years."
He describes last year's management buyout, which was enabled with the help of a major investment from private equity firm Livingbridge.
"17 February 2017.  That was the date when the management buyout completed, and Livingbridge put its faith in Julian Hawkhead, our Senior Partner, and I to take Stowe Family Law on to the next stage in its life. The last year has been incredibly enjoyable for the whole Stowe team."
Charles acknowledges the challenges of transiting from "an owner-led business to a firm that is looking for significant growth" but knows he now has everything he needs to achieve precisely that. He told the Advertiser:
"Since Livingbridge made its investment last year, I have the resources to make Stowe a truly national brand, but also to make it the best family law firm wherever we operate. By best, I mean that we can provide our clients with the best representation in the market.  It also means that we can attract and retain the very best lawyers, forensic accountants, and support staff all of whom have it in their DNA to provide outstanding client care, technical expertise, and work hard for our clients."